The Positech Games Eurogamer Expo 2013 booth will not have booth babes, or even booth kittens, but it will have Strategy! Sci-fi Puns! PIE CHARTS! What is not to like? Plus it's cunningly near to the pizza express bit apparently…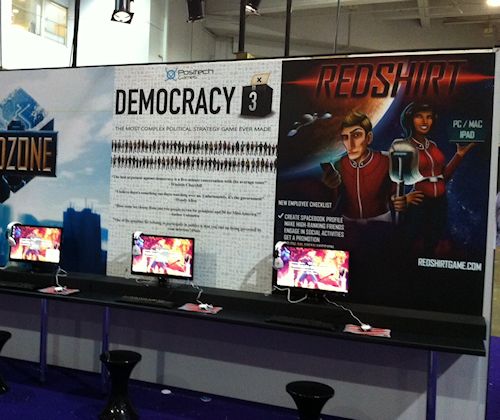 Anyway, here's hoping this proves worthwhile and lots of people enjoy trying out Democracy 3 and Redshirt. We have badges and fliers that we are literally giving away, starting tomorrow, for four days. I will have lost my voice and be unable to stand by Sunday, I'm sure.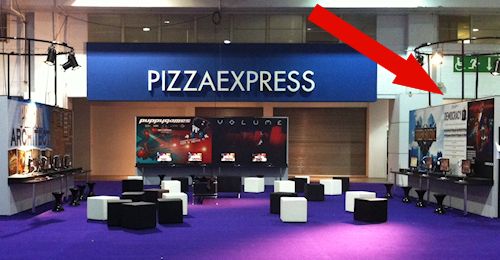 Do those monitors look small to you? they do to me. I am itching for an excuse to replace both my home monitors with big silly ones. If I hypothetically did a Gratuitous Space Battles sequel, I'd definitely plan on showing it off with big ridiculous 40 inch monitors if I ever did any shows to promote it.
I know there are some of you people out there that amazingly do not live in the UK and will not be able to come try out the games, so my honest, considered opinion is that you should just PRE-ORDER THEM NOW, and then you can play them immediately at home without having to pay £10 for a sandwich in central London.
Yay?