Did you know that 95% of the money an indie game makes comes from when that game is on sale and highly discounted? Some pundits put this at more like 97%, although I do hear that other people claim it be 98%, which is nonsense because we all know that 99% is the real figure right? After all, we've all seen those exciting steam charts with those big spikes haven't we? And sales are just GREAT, people on twitter and other social media go bananas over them. they have mini-games and memes. Everybody knows that the way to make money is to put a game on sale! sale! sale! not just 95% off, how about 99% off…etc.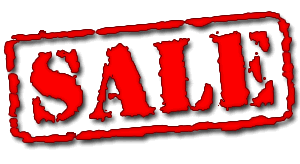 Exciting stuff, which is slightly undermined by it being dead wrong. Like most slightly autistic numbers geeks, I can't help but crunch the data. Lets look at Democracy 2 sales on a large online portal.
The game was priced at $19.95.  Clearly this is total madness for an iconic, old, 2D strategy game, so presumably nobody bought it full price?
Actually 52% of it's money came from full-price sales. And that's a low-ball figure because there was a launch discount (which I don't even do any more). I suspect it could have been higher. This was an old game, already sold for years from my site, so the real hardcore fans already bought it, yet 52% of new customers grabbed it at full price.
At 25% off, 15.5% off the income was generated
At 50% off (bargain!!!) 17% of total income was generated
at 75% off (amazing!!!!!!) 14% was generated
I see those big exciting spikes in sales reports as much as the next person, but it terms out we humans SUCK at making sense of charts like that. We also get lured by the thought of lots of players, rather than actual income.
Another thought worth considering is that at price X, you sell copies to everyone who would be happy to pay X or more. So what that means is that when a game is 75% off, a fair chunk of those buyers might have bought at full price. They aren't going to donate the other 75% of the money later. Maybe only a few of them are in that position, but you need four sales for each of them to match the revenue…
Sales make money. Sales are good, they allow you to sell to people on the fence, or with less cash. I'm not knocking sales. But when your entire marketing strategy is based around discounts and sales and shoveling your game out as cheap as you can go, you have to ask yourself if you actually ever checked that strategy was working.