There was a debate on a forum recently about 'the lack of middle class games', which attracted me, because I thought it would be a (possibly amusing) discussion of games aimed at middle-class, and indeed middle-aged people. In fact, it was about mid-tier games, inbetween indie and PC. Ho hum. I was expecting mortgage-repayment sims and puzzle games based around getting planning permission for a loft conversion…
I think there is little debate that the average age of gamers is rising. This should also be combined with the realisation that a lot of younger gamers don't think games should cost any money (witness huge sprawl of F2P games. Such games are anything *but* free, but that's a separate topic). These two factors are combining to suggest that there is a very large, and relatively lucrative market for gamers aimed at people in their 30s, even in their 40s, with disposable income.
Everyone seems to be falling over themselves to make games for the attention-deficit-got-no-money-angry internet kids generation, but in so many ways this seems like suicide. Lets look at reasons to consider our perfect gamer to be aged 30+, with a decent job, probably a mortgage, blah blah.
They have less time (work + family) so don't expect a 60 hours+ RPG for their money.
They have more money.
They probably bank online, or worry more about viruses / the law etc than kids, so likely pirate games much less.
As people with jobs, they don't resent paying other people for their work.
They have probably been gaming for years, and are fairly tech savvy, understand how to install and patch games etc.
They have played enough games to be honestly open to playing something new.
They remember crappy 1980s graphics, so won't vomit if forced to play a game without bump mapping.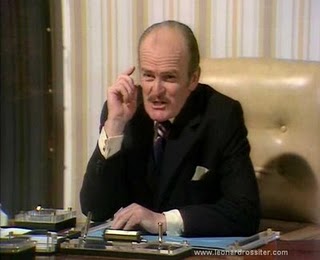 He didn't get where he is today by playing World of Warcraft…
These all seem like good reasons to target these gamers. The thing is, what games do they want to play? I'm 41 (oh my god!!!) and if I'm honest, probably pretty darned middle class,. I have a nice house and car and listen to radio 4. The evidence here is pretty overwhelming.  Do I think gaming is targeted at me right now? Not really. Some games such as this and maybe this, seem open to targeting my demographic, but generally, if I want to play a game, I need to disengage the grown-up bits of my mind and think 'lets blow stuff up! cool!, or similar.
As a middle ground, I think a lot could be done to mitigate the extent to which my demographic is turned off by games. I think playing a fantasy RPG is perfectly reasonable, but if all the female characters have breasts like barrage balloons, and everytime you kill someone a fire-hydrant of blood spurts out their neck, then this is not so much *cool* as it might be aged 14, but more *tragic* and ultimately embarrasing, once you reach the age where you worry about your pension plan.
Who out there is making a game aged at people in their 30s-40s? post a link in the comments if you think you are successfully targeting the older gamer.