So… As I've talked about in the past, I came to the conclusion that I should release a new patch to beef-up the quality of Democracy 3, fix some long standing issues, improve and re-balance some features, and so on. (Right now this is for Windows…other formats coming in a few days…). Here is a run-down of everything thats changed in video form:
And here it is in non-video form for people who prefer screenshots :D
First big change is new achievements. We added 12. We also put an achievements link button on the main menu for a change, so you can now get to it from there as well as the in-game button: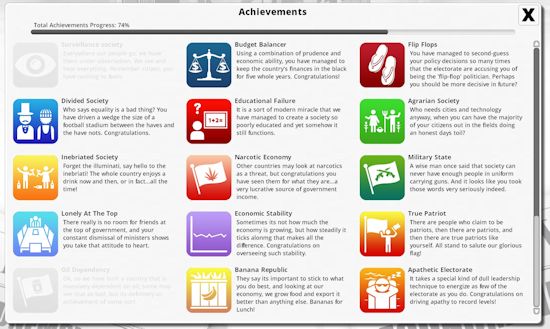 We then revamped that page that tells you about security threats to your government. Rather than leaving you to 'guess' about how that 'security effectiveness:poor' value is calculated, we now show icons that link to all the contributing policies, and show how strongly they are implemented: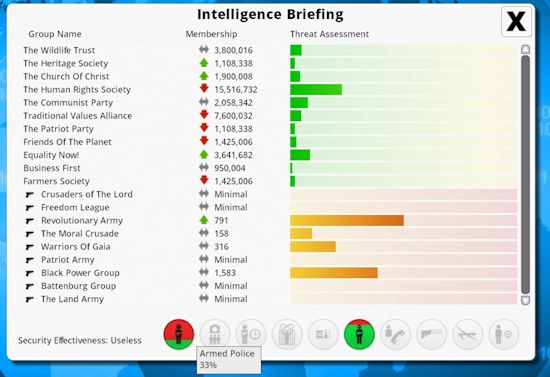 The voter group screen got some reformatting, so it extends vertically if needed, plus it also now has an extra window, when needed showing which pressure groups and terrorist groups are being fed into by anger among the selected voter group. This should make the link between angry voters and security threats a lot more obvious and clear.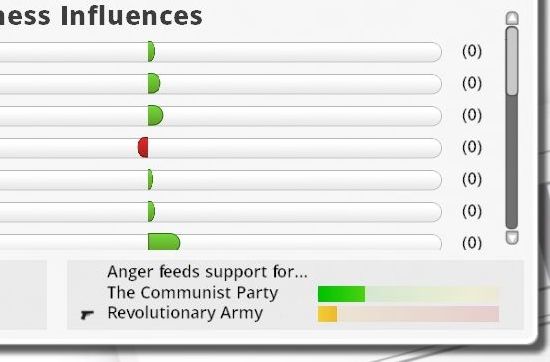 The finance screen now shows information at the bottom that illustrates how effectively your government money is being raised and spent, which is directly tied to the minister in charge of each department. This was always the case, but we make it clearer how much of an effect this has now…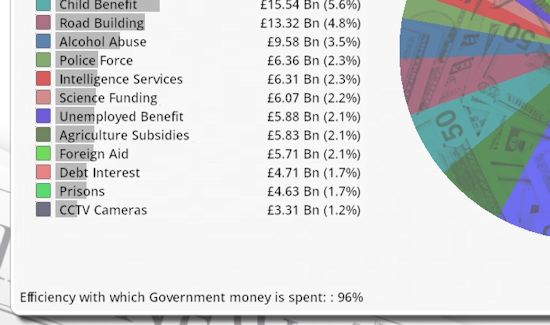 …And we also have added a bunch of new events… not going to tell you what they are…but here are the images :D

The screen that shows the popularity of policies is now totally re-coded to the calculations make a ton more sense…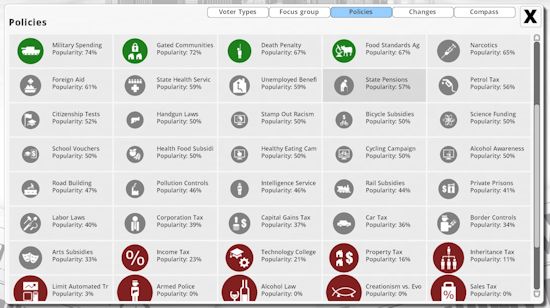 And we have also done a fair bit of tweaking the GUI here and there, and made a small number of minor balance changes. Hopefully this has made the game better in small but noticeable ways./ I hope you like the patch :D If for some CRAZY reason you don't already own a copy of the game, you can grab it from BmtMicro, GoG, the humble store or steam: