Soooo. Veteran blog readers may know I/We published (but did not develop) Redshirt and that more recently we also published Big Pharma. Well stand back and be amazed (or should that be stand and deliver?) because I'm about to announce the next game we are publishing is…..*drumroll*
Shadowhand!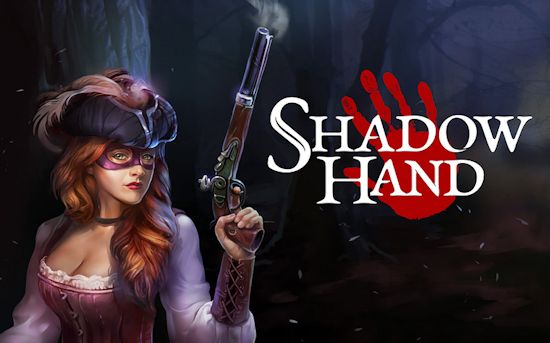 So whats all this then? Well Shadowhand is a narrative-driven card game. developed by Grey Alien Games, who are the developers of the rather wonderful (and very popular) game 'Regency Solitaire. Basically I've known Jake for many thousands of years. He plays guitar and likes Star Trek, which may not be required in a game pitch, but it can't hurt. Also, he is very good at game design, especially the whole gameplay/user-experience/balance stuff. Grey Alien Games are basically casual games veterans who are going to bring the accessibility and interface sense of the casual games market to the hardcore gaming crowd. Trust me, I've played a lot of incomprehensible indie games on steam, this sort of 'make sure the game makes sense' experience is badly needed :D.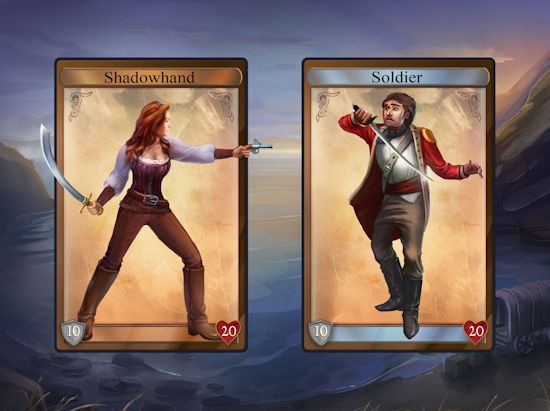 It is VERY EARLY days for Shadowhand, but I can tell you this: Set in late 18th Century England, we follow the story of Lady Darkmoor, a beguiling young aristocrat who masquerades as the notorious highwaywoman, ShadowHand. Fleeing a crime scene and forced to act under the cover of darkness, Shadowhand will stop at nothing to retrieve an incriminating family jewel, and in doing so, safeguard a woman she holds dear. Its kind of part visual novel, part collectible card game, and its going to kick highway ass.
Best of all, the game is being debuted (in early,early can we even call this alpha? mode) at EGX in the UK in a place called Birmingham THIS VERY MONTH…at EGX. So if you happen to be going to the show, PLEASE come along to the shadowhand booth and mock Jake and Helen who I am assured will be dressed in rather ridiculous outfits.
For now the placeholder site is at www.shadowhandgame.com. Many more exciting details to follow…