Like most people selling software, I occasionally get people who say the download link is broken (it isn't) or the file didn't download properly (it did) or that it's the wrong version for their O/S (maybe, but they bought the wrong thing in that case) or they lost the file they downloaded etc etc…
Obviously this sort of stuff is fixed by 'client' app stores such as impulse or steam. the problem is, those stores are run by third parties which
1) Take a cut of the sales
2) Retain all the customer details and never share them with you
3) Don't accept all products for sale, so act as gatekeepers.
Ideally, windows would have a built-in bare-bones app-store. Not a microsoft store where you pay microsoft, but some system whereby you could pay anyone, and they could trivially build a back end system to provide you with the file. Maybe the app-store simply acts as a front end web browser client to your existing BMTMicro / paypal / plimus store.
Given all the shovelware crap that windows ships with anyway (photo editing, movie making, a calculator, a paint program, games…) it seems crazy that something people do all the time (buy stuff online) has virtually zero API support built into the O/S.
Time for another 'next-game clue':
clue#6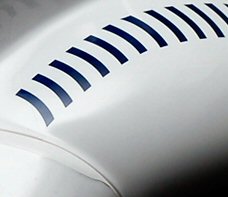 …