Right, I need to get my act together and get some artwork commissioned. I need some good 2D artists, maybe 1, maybe two. Maybe the person I need is YOU or someone you know. I need some artists to work on Gratuitous Space Battles 2. If you haven't heard of it before, it's a space strategy game with really gratuitous explosions and effects, and lots and lots of exploding spaceships and lasers. Here is the website for the original game, and here is the placeholder for the new one.
I already have my spaceship and GUI artist chosen, but what I also need are some planets and nebulas.  Are you a decent planet/nebula artist? I'm talking about the kind of thing seen in games like Eve Online, or actually any really high quality decent space game. I want very high quality stuff, not 20 minutes fiddling with difference clouds in photoshop. I like billowing nebulas, really colorful stuff, stuff like those awesome hubble pictures…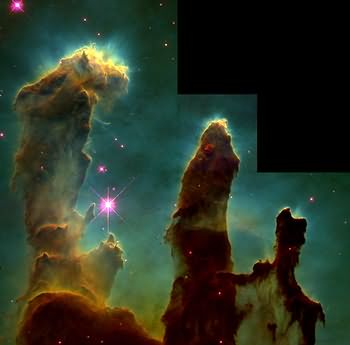 I need them as 4096 square jpgs. yeah that's BIG, and yes jpg's are lossy,. but I can deal with it. I probably need the original source as bitmaps or PSD files anyway… And I need about 10-12 of them, depending on cost. They all need to be totallyt original compositions, not something anyone has seen before. They need to have no stars in them (parallax starfields are added by the game). They also need to show some pretty cool variety. I may add bloom effects on top of them. I don't care *how* they are made, they might be painted from scratch with a tablet, they might be composed algorithmically from fractal art programs, they might incldue some amazing blending of real life cloud sources, and will probably be some combination of all of the above. They just need to be fucking cool.
And also…
I need planets. I'll probably paste these onto the nebulas in-game, using cunning parallax scrolling which is a new technique that has just been invented. I want some very cool planets, like city-planet of coruscant from Return of the Jedi (below), or some really amazing gas giant, or a planet with lots of wacky rings. Go nuts! These can be smaller, maybe I need some 1024 ones, and some 512 ones. And again, they have to be original, and awesome.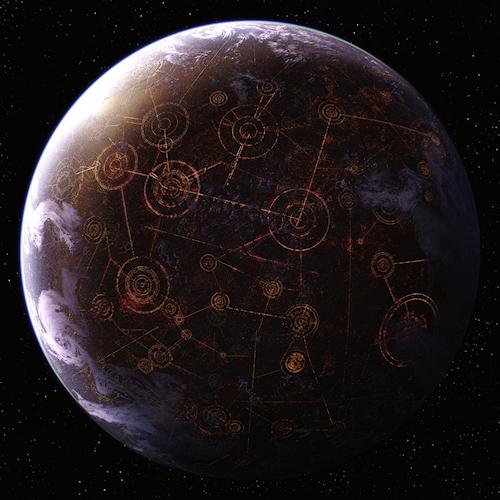 I'm not looking for an employee, that involves tax and lawyers. I'm looking for a freelance contract artist. We never need to meet, of course you can work on these from home, to a deadline I'll set, but I'm fairly flexible. I can pay you by wire transfer, and normally pay in dollars, but that's negotiable too (especially if you are British). I pay reliably and on time, ask anyone. The only other restrictions are:
1) You must be at least18 years old (otherwise it gets tricky from a legal; POV).
2) You must not be working under a contract that could enforce ownership of your work. ie: if you are currently working for a games company, you need a cast-iron contract that states you can work for me in your spare time and that they don't have any claim to your work. You *will* have to sign a contract to this effect.
Do you know the people I want? ARE you the person/people I want? Pls email me at cliff AT positech.co.uk. Pls feel free to send links to portfolios of similar work. I don't want someone who has never drawn a planet or nebula before. i need to be able to see just how AWESOME you are.
And if you work in games, please tweet/share this to anyone who you think may be interested! Cheers!