I'm afraid so: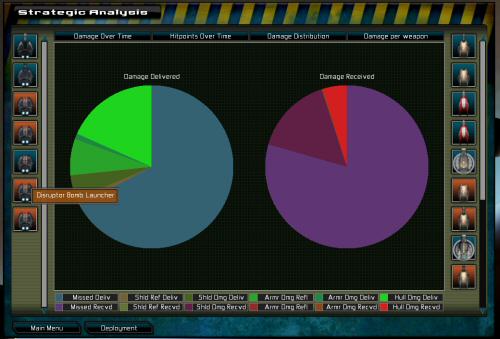 I've added filtering by module type too, with the pie charts that show the damage done. This isn't also filterable by ship, so it isn't totally uber, but sod it, this is a game, not excel, it has to end somewhere :D
What this new view lets you do, is (for example) select just your frigate plasma torpedoes and see that actually 95% of their shots missed, whereas only 35% of the cruisers torps missed. That might be a good thing to know…
Hopefully tomorrow I can spend a lot of time tweaking the UI for this, and testing it extensively. At some point I need to declare the stats upgrade done, so I can concentrate on play balancing for a few days. Then after that it's back to the long discussed and hugely involved online thingy.