I've got lots of minor stuff done lately. Tiny animated welding drones that hover around damaged ships when they have auto-repair systems are now done. Plus I added a very basic scoring UI. (some art, such as the playback buttons need to be done properly. The whole battle section is pausable, and you can toggle the UI off entirely to just watch the fun.
Look: things going zap: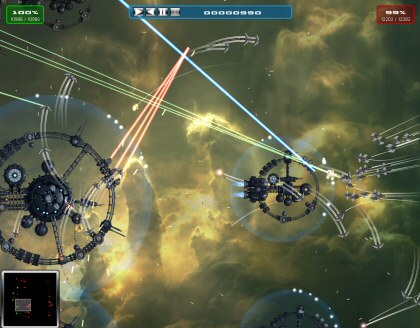 I need video clips of amazing space battles. Or decent hi-res images. Post any links here if you have them.