Sooo.. I read (for the first time) today some details of all of the sexual harassment cases that zillow are fighting. Reading about them makes me sigh quite heavily, because stuff like this is just *more evidence* that silicon valley is a VERY immature place.
Some background: I'm British and 45 years old. I've visited San Fransisco three times, that's the extent to which I know the place personally, so these are the views of an older, foreign outsider.
I remember back when Bill Gates was 'the new rich dude' and computer people were suddenly becoming very wealthy and successful. I was really incredibly positive about the whole thing. As a scruffy long haired and occasionally bearded geek, I loved the idea that no longer could I be automatically sneered at in posh hotels or restaurants on the assumption I must be some homeless loser. For all anyone knew, that scruffy guy sat there in the corner was a dotcom billionaire. Plus the idea that I could have memorized the script to star wars, enjoy computer programming, and NOT be regarded as a 'dork' was awesome. It was time for the geek to inherit the earth.
And there is no doubt that we did. Us geeks with our understanding of C++ suddenly became very cool,. very famous, and very, very well paid. Maybe less so now, but even so, computer programmers do ok in the UK…

And of course those of us who have a LOT of experience, and start our own software business can do much, much, much better than that. Excellent! we win! we have replaced the city-types and the arrogant smooth-talking idiots in suits and a new world order is here…
Except the new wave of highly skilled computer-geek intelligentsia seem to be perpetually behaving like they are still in kindergarten. Frankly, I'm embarrassed to be associated with the 'silicon valley dotcom success story' type.
Exhibit A: Stupid office accessories.
When you are 15 years old, or even a drunk twenty something, an office filled with slides and bumper cars sounds awesome. But beyond a certain age, or level of maturity, it just seems kinda dumb. Do you really want to negotiate million dollar deals while sat in a bumper car? Do you genuinely think it makes you more creative? Was creativity not invented until people designed slides and bean bags? To me, an office filled with bean bags and 'zany' things is a lot like someone who wears over-sized brightly colored glasses and a loud bow-tie everywhere. In other words, its a desperate attempt to compensate for the fact that you know you don't have any creativity, and convey a tragic, almost pleading message to the outside world that convinces us otherwise.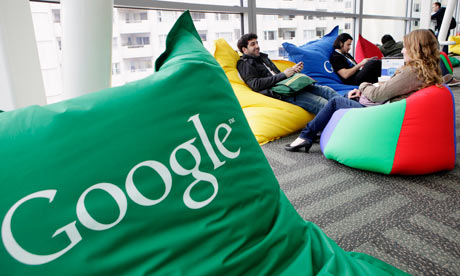 Exhibit B: A complete lack of awareness of the real world.
There is life outside silicon valley. There are countries whose main problems are a lack of clean drinking water and a lack of energy or food. Silicon valley focuses purely on people whose main problem is that they think their smartphone isn't bendy enough, or that a 2048 resolution for their TV isn't good enough. Social problems are largely ignored, especially if the start-ups actually contribute to them. Ifd there is a massive property price problem and inequality being caused by the tech workers, no problem! just bus your workers past the poor people so they don't get in the way!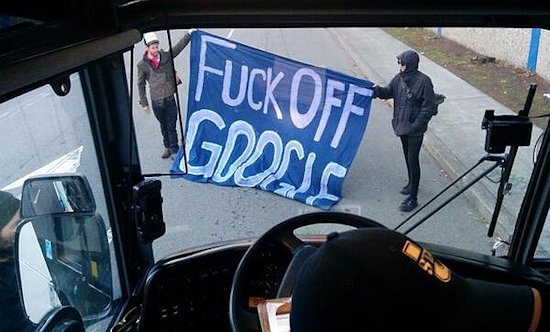 Exhibit C: Short-term thinking.
Some Silicon valley types are awesome at this. It seems like Zuckerberg, Peter Thiel and Elon Musk really get it. Most don't. Especially the desperate young twenty-somethings who want to become a billionaire NOW, RIGHT NOW, and it really doesn't matter what happens the day after they 'cash-out'. Everyone is obsessed with an exit-plan, not a plan to grow something you are proud of, make people happy and create something worthwhile. Just big piles of cash and an exit plan. Many of them even intend to sell their company long before it's made any profit. As an environmentalist, I'm really sick of business people with short term thinking. Many silicon valley types just want to be rich. They don't care how, or why. The product is irrelevant to them.
Exhibit D: Laddish, ostentatious behavior.
When people spend an insane amount on a wedding, trash part of the environment in the process, then make amends by just throwing a pile of cash at it afterwards to 'fix the damage', I am strongly reminded of the attitude of the upper class UK 'bullingdon club' (see below) who would trash expensive restaurants then throw money in the faces of the owners. In short, there is nothing wrong with being rich, but when you literally throw that money at people with indifference after you behave outrageously, and think that makes it ok, then people are perfectly justified in calling you a spoiled brat. The differences between some of the silicon valley set and the wold-of-wall-street set is paper thin. That goes especially for people who hire escorts to mingle at office parties.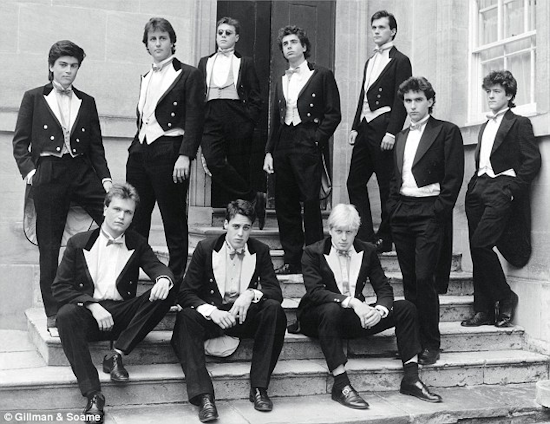 Exhibit E: Regulation is so last-century.
I've been in Uber cars, thanks to smart friends with smartphones. (I don't ever really use a phone) I like the 'idea' of Uber. I think it could work well. Not having to pay the driver is cool. Knowing when they will show up is cool. Bringing the free market to the closed-in monopolies of city cab firms is awesome. But guess what? Cab drivers need regulation. You need to know that driver is paying tax, you need to know that driver isn't someone with a history of violent assaults. You need to know that vehicle is safe to drive, and taxed. These regulations exist for a reason. The same applies to regulations about renting out a house or flat/apartment. There are regulations on fire escapes and insurance and safety for a reason. The reason given by the owners of Uber and AirBnB for ignoring all the regulation seems to be 'errrr….internet dude!'. Sorry that just doesn't cut it with me, and I'm hardly a flag waving communist.
Exhibit F: Taxes.
As I just said, I'm hardly a marx-quoting leftie, but taxes are the price we pay to live in a fair, safe society. Tax rates in Italy might be nuts, but not in the US or UK. Don't be dicks, you have stockpiles of cash. Paying your fair share of tax is what makes you a pillar of society, rather than a cancer upon it. Don't be dicks about tax. And yup, Positech pays all the tax it should, as a normal company registered in the UK, and paying UK corp tax levels on every penny it earns. It's really not that difficult to do the right thing.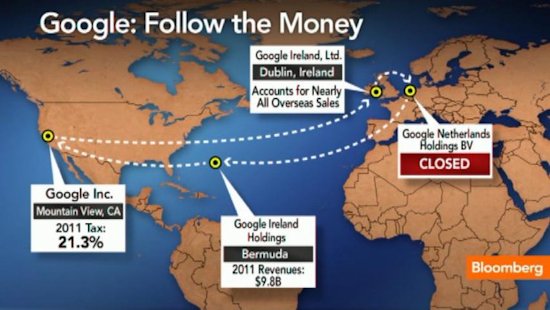 So anyway…my basic theme, is internet billionaires, we thought you could be so much better than this. You are making geeks look bad. Get your shit together. Act like grown ups, not frat-boys.