August 09, 2018 | Filed under: business
002
I NEED HELP.
Or to put it more accurately, me and Jeff need help. We are showing off Production Line at EGX, the trade show in Birmingham UK on these dates:
20-23rd September 2018.
Its a big show, the UKs biggest by far, and has a ton of stuff showing there, including production Line (wahey!). We have a little booth with 2 PCs, and have to man it all day for 4 days. I cannot even be there the first day because I have such an amazingly busy social life, but will be there the remaining 3, as will my padawan Jeff (of Democracy 3:Africa coding fame).
The trouble is:    I HATE MANNING A BOOTH. Because I'm far too introverted, but I know I have to 'be there' to talk to people now and then, so I tend to be there 'a bit' and then wander off and seek solace in dark corners to muse on the existential pointlessness of it all. because we always need one person at the booth, and even Jeff has to eat and get coffee and lie down now and then, we need someone to come help us out part time. Is this you?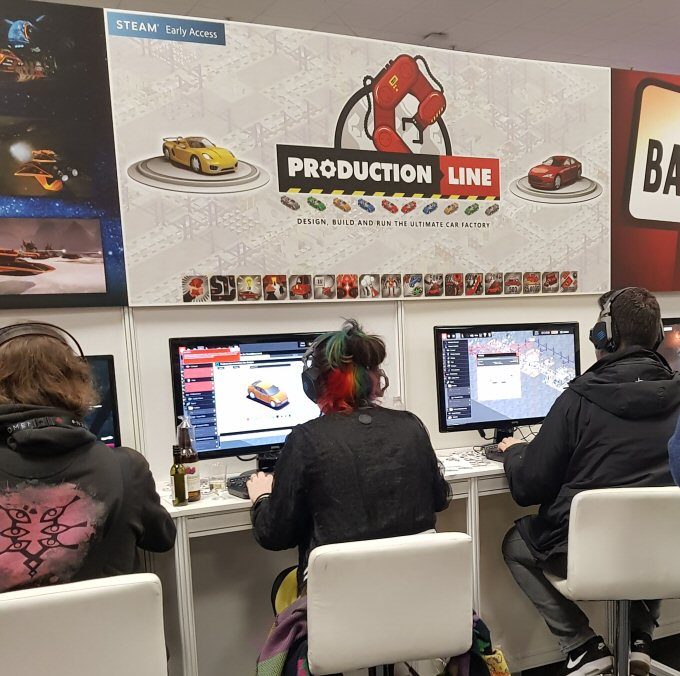 Ideal candidate would be 18+, an indie developer themselves who lives in Birmingham and would like to go to EGX for free, plus earn some moneys. (probably not a sack of money, maybe a small bag?). Obviously you have to be available on the dates given. The show is from 10am-6pm every day apart from Friday and Saturday when its 7PM. I dont need someone every day for the whole day, we can work out some rota where one or more of us slink off early or start late each day. I never need 3 people at the booth, frankly I only NEED one, but will often have two.
What I need you to do:
Just *be* at the booth, and keep an eye on it, make sure nobody swipes my cool miniature car and robot arms, and that if the PCs crash, or the games crash, reboot the PC/restart the game. I will give you a free copy of the game which you need to play for a good few hours before the show so you can answer any really basic questions people have. If press show up and need me, and somehow neither me or Jeff are there, you need to phone or email me or give them my details. Its not exactly hard work, by any stretch, and it gives you plenty of free time to wander around the show and see cool stuff. Also if you are an indie dev who has not manned a booth before, its a great way to see what its like at somebody else's expense.
YOU NEED TO BE ABLE TO GET TO/FROM THE SHOW EACH DAY. In practice, you need to be living close to Birmingham. The NEC is REALLY easy to get to, and its not in central Birmingham. Obviously you need to be a nice person, and happy to talk nicely to the general public who may approach you and ask for help. I genuinely dont give a fuck what your gender/age/height/race/shoe size is. Ideally you look more motivated than this guy: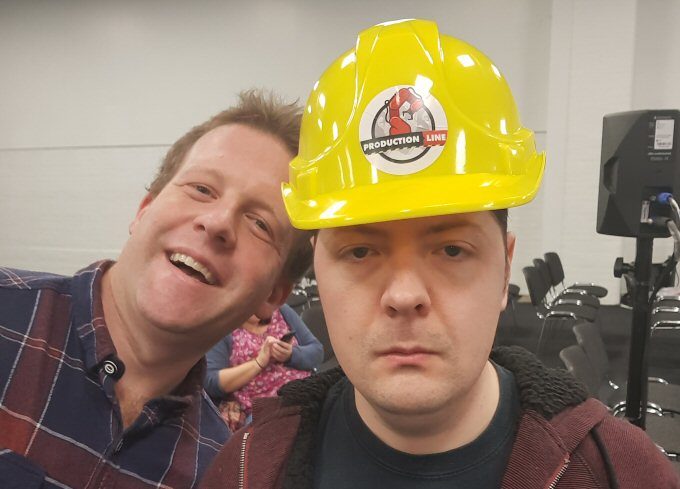 IS THIS YOU?
If so, can you email me at cliff At positech dot co dot uk, and tell me a bit about yourself, and how many of my vast list of criteria you meet?
THANKS :D