It drives me mad when I talk to some younger indie devs how little actual *work* they do. They are hardcore serious game devs, into game jams, and going to games conferences, and maintaining twitter, instagram and facebook pages about their game, and they often talk at shows, or attend talks, or tweet about talks, and watch tons of past talks, and play fellow indies games, and meet up at game dev meetups and try out the hot games and compare them to other games and…
…very rarely they sit in front of a keyboard and code a game.
This is a big problem if you actually want to make a living from games rather than just enjoy the 'indie lifestyle'. FWIW, the indie lifestyle is easy. Dye your hair (or for extra points just part of your hair) bright blue, get an apple laptop, and cover it in stickers from games shows. Buy a GDC T-shirt (or for extra points, one from a smaller show), and spend at least three hours a day on social media. Bonus points for every 100 posts on gamedev subreddits talking about tech and marketing and design issues. Super bonus points for getting into heated twitter arguments about whether or not games are art or inclusive.
Oh obviously, you need to have a name and genre (maybe even a game jam concept?) for your game, so you have something to talk about.
This is all fine, and reminds me a LOT of the guy who persuaded me to take up learning the guitar when I was at college. He had been playing the guitar for about 3 years and was very cool. He showed me guitar tab one day and I bought a guitar the next month. Within 2 months I was a better guitarist than him. I ended up playing in 2 bands, and working briefly as a session guitarist, as well as teaching probably 100 people to play. AFAIK he never played a gig.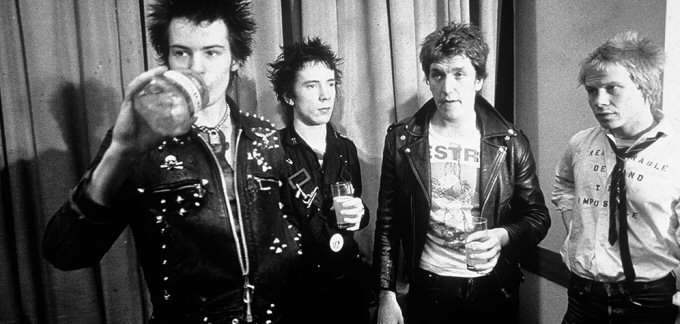 The difference between us was that I wanted to play the guitar and learn how to play well, whereas he wanted to be a guitar player. This was probably related to a desire to be cool, or get women to sleep with him, or both.
My advice is to know which you are. Are you an indie developer because you love the indie scene, and the people? Or are you an indie developer because you want to make games, ideally full-time? I also suggest that if its the latter, you need to lock down and optimize WHERE you do it.
Briefly, when I quit my job to go indie the first time, and my wife was at work full-time, I experimented with coding in coffee shops, because thats what they show people doing on TV and in magazines. It was crap. They are full of mothers with screaming kids, expensive (but average) coffee, no stability, no room, no peace, an environment 100% NOT conducive to C++.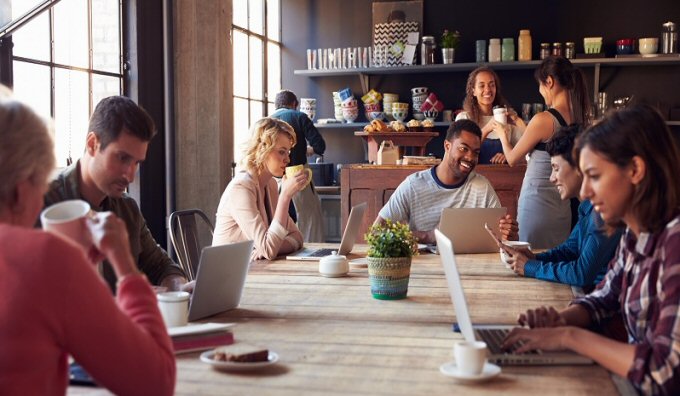 You MAY be one of the 1% of people who can program and design games and do real serious *deep work* while in a noisy environment you do not 100% control and surrounded by other people who often interrupt you. You really may be… but you probably are not. Almost everyone can concentrate better when things are quiet. Programming especially requires *deep* concentration, that is easily shattered and hard to rebuild.
In short, unless your environment is quiet, free from clutter, dedicated to one thing (work) and set up to convey that this is a WORK location, not a chill-out zone, then you are not going to get much done.
My tips?
Get a dedicated room in the house/flat if you can. If you cannot, then set dedicated work times, when you are not to be disturbed for any reason except a literal burning building…
Get an office chair, I recommend an aeron but cheaper alternatives are available. Set it up to be perfect for typing and reading, not slouching. You are *not* going to work all day on a beanbag or a sofa. You just are not.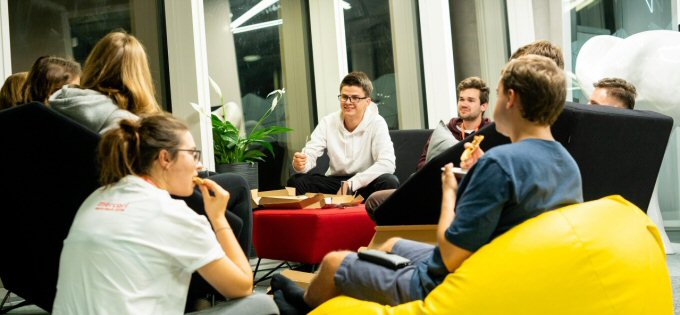 If its not quiet enough, get noise cancelling headphones and wear them.
Do not fill your desk and office with lots of fun toys and other distractions. Yes, you are making a fun game, but 95% of your time is work and implementation. Don't confuse your subconscious. Are all those desk toys REALLY making you more creative or just distracting you from actual work.
Most of us are pretty shallow. We really care about what other people think of us, and when we are young, especially if we are single, we obsess about seeming cool. Work is not cool, work is for serious grown-ups who are boring. Thus we spend a lot of time trying to look cool, rather than be effective. If you saw me sat here right now, unless you noticed the framed prints of past games on my office walls, you would assume I'm working in fintech or IT. Its a very un-gamey environment, and it keeps me focused.
When you have shipped game #10 and sold game copy 1,000,000, feel free to fuck around. I *do* indeed have a child-size Tesla model S propped up in my office, and a toy car with toy robots on my desk, and am happy to be interrupted by cats and visitors all during the day. I can afford to be slack, but it was not always the case.
Set your environment up to be worklike, and you *will* get more done. We are simple animals and highly influenced by our surroundings. Stop trying to be cool.