Its not even Christmas yet, but fuck it, I'm typing this now. So how was 2016 for Cliffski/Positech?
Lets start with the easy stuff: Statistics! Oh how I love statistics. Looking at steam, my companies revenue comparing the last 365 days…
Steam revenue is down 19%. Steam units sold are down 16% suggesting not much in the way of price pressure downwards. Income from other channels, like direct sales, GoG, Humble seem pretty steady.
We released 2 games this year: Political Animals and Democracy 3 Africa. neither of them set the world on fire, although D3:A is currently profitable (yay!). PA may break even in the long run. We also released Democracy 3:Electioneering, which didn't do quite as well as I hoped, but I'm still glad I did it, as I enjoyed making it, and it kind of 'fleshed out' an area that was missing in the games coverage of politics in general. Democracy 3 & Big Pharma continue to sell well, as do some older titles.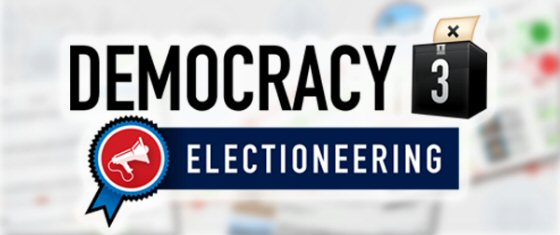 In other business news, we got a retail deal signed for Big Pharma and Democracy 3 in Poland, which was some cash & some nice shiny boxes for my shelf :D. D3:Africa was my first experiment at trusting someone else to write code that I would put the positech development name to, which was a big step. In PR terms, we were a bit too low key. I didn't give any major talks this year, nor show any games personally at shows, although Jeff showed off Democracy 3:Africa. There was GDC, and a trip to Steam Dev days, both of which were worth doing personally, even if not really justified in PR terms.
We also invested in new games, notably shadowhand, which will be released soon, and despite being quite late development wise, may prove to be a bit of an indie hit. Its the sort of game that does very well through word of mouth. I have my fingers crossed for that one. Also… I started work on Production Line officially (I had been developing it slowly for ages secretly). Roughly a year ago it looked like this: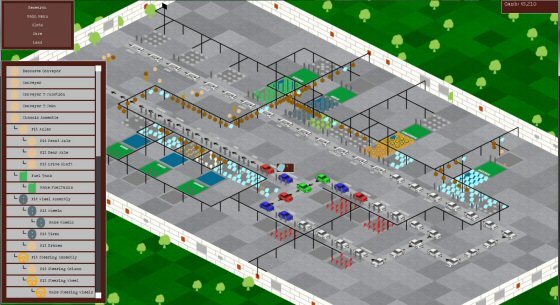 It now looks better.
In Business…but not games news…we carried on investing in renewable energy stuff, which gives about a 7-10% return, which is pretty good in these days of low interest rates. Technically my best non-games investment was probably a robotics tracker fund that is up 34% (yay!). I'm a big fan of diversifying investments and income sources, as I hate to be too dependent on just one business relationship. This does mean I now spend more time on the phone talking to banks and accountants than I would like, and I don't consider either activity to be much fun, but its probably well worth my time.
In personal terms, my usual resolve to be 'calmer' each year hasn't completely worked, although I do get less angry about things than I used to, especially in person. Due to hurting my arm just before summer started I totally failed to do archery this year, but have discovered the joy of casual puzzle games on an ipad attached to an exercise bike, which seems to be my best bet at losing weight. My BMI is 23.5, which is healthy, but I hate having any sort of belly. For years I was a boatbuilder, and we had muscles, not flab.
We raised some money for War Child this year, haven't got final figures yet, but probably about $14k. We also finally met some representatives from the Cameroon organisation we built that school with. Hopefully we will do more of that soon.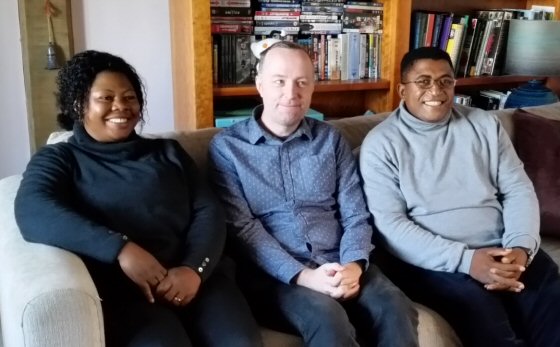 One thing that *is* business related that I started doing weekly development videos for YouTube showing progress on Production Line. So far I have done 9, and I expect that to be more like 50 by the time the game *ships*. I'm well aware of how important youtube is, and how many gamers prefer content to be in video form. I don't want to be one of those dinosaurs still updating their geocities page in 2016 and wondering where everyone has gone. I'm hopefully getting better at it, despite not having a face or voice for such things.
If I have learned one business lesson in 2016, its to take my time more with games, and to get opinions from gamers early. This was the first year we started using professional player research companies, and I intend to embrace this sort of thing more with a  paid-alpha program for Production Line. The other semi-business lesson I learned was related to the stock market, and thats to set a stop loss when my shares are high, but never sell them otherwise. I am very guilty of 'banking my winnings' too early.
If there has been any *theme* to positechs 2016 its been one of holding steady. We have not expanded to a great extent, and we have maintained a fairly constant release schedule and work schedule. Earnings took a dip, mostly due to a lack of a *big-name* first party release. With luck, that will be next year with Production Line.  On reflection, 2016 went very very quickly. It seems like only yesterday I was stood in a car factory in Michigan doing research.
Hope you all had a good year.