A lot of the debates about game pricing online take no account of different game styles. Nor do they take account of signaling. All people do is compare games as commodities, and end up with the inevitable conclusion that there is a price crash looming and a race to the bottom. No game should be priced above $5, clearly.
I suspect this is not true, and have the Democracy 3 sales figures to back this up, but all blog articles are better with graphs, so I drew one to make my conclusions seem somehow more real :D.
What do we think happens when we price an indie game at $25 and do not discount it? Well several things. As *many* people point out, the number of 'impulse' purchases is pretty low. There are also a low number of purchases from people who are 'on the fence' or 'mildly interested'. But what else happens? There are two rather interesting phenomena at play, which are price-signaling and sunk costs.
First price-signaling says 'This is a game that will provide lots of value. it KNOWS it costs more than those other dozen indie games, and its not hiding the fact. Look, it doesn't even have a launch discount. it must be good. The developer isn't nuts, this isn't his first game. it must be selling. Look! it *is* selling, so it *must be good*. No wonder it's priced at $25. Etc…'. price signaling works. it works a LOT. Do you really think a Rolex or Ferrari isn't taking advantage of this effect? (as well as arguably being Veblen goods). Price signaling is a way of stating the developers confidence in their product. I am a big fan of Bose headphones, despite the fact that the internet hive-mind hates them. I've owned 2 pairs. They are much, much more expensive than most headphones and they know it. Maybe I'm a mug, but when I was looking for the *best* headphones, obviously I checked out Bose, they must be good at that price etc… Turns out they are, but would I have even tried them if they cost $50? (Note I'm not saying it's a con, I'm saying the actual price was part of their marketing, and it was for a legitimately superior product).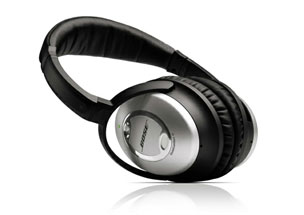 Secondly, we have sunk costs. If you buy a game or $1 and after 5 minutes you are stuck, bored or confused, who gives a fuck? Just uninstall it. But what if you paid $25 or even $50? At that price, you often 'force yourself' to keep playing to get your moneys-worth (partly) but also, more interestingly, you don't want to be seen to yourself to be an idiot. If you paid $25 it must be a good game right? otherwise you judged poorly, and your subconscious self doesn't like that. We humans are appallingly poor at objectively judging worth.
But hold on cliff, this all sounds horrid and manipulative, are you evil? is this how you justify your horrible corporate greed?
No.
I have a problem with selling  my games because they are complex strategy ones. That means they take a while to learn. I bet the first fifteen minutes of Democracy 3 are not that much fun for a newcomer. I bet the 'fun' factor only kicks in at an hour. At that point, you understand how to play. At that point you are hooked, its great, you enjoy it, and its hopefully a rich, rewarding experience.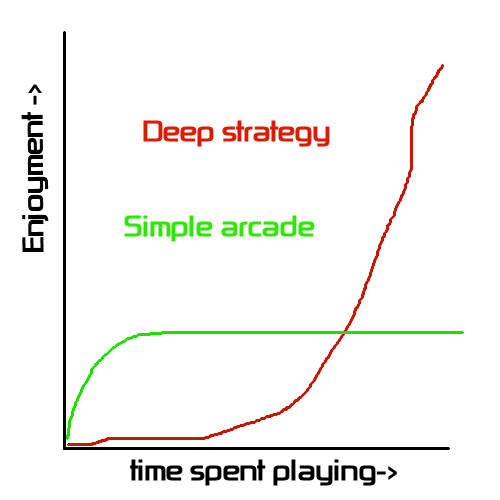 So how do I get people to play for that full hour? I charge $25 and use all of the methods described above to get people to play for that amount of time. Ideally NOBODY would then 'bounce off' the game. Ideally then, everyone has got at least an hours play from it (actually the median time played is extremely high), and everyone gets to the point where the game really pays-off in terms of fun.
Because simpler arcadey games can be picked up quickly, they don't need to get people through that initial period of 'negative value', or that period is very,very short. So they can price low. Pricing low can be good, it means you can go mass market and get decent word of mouth. It means more virality. Pricing low isn't bad per-se (although it brings with it problems of marketing costs per unit and payment provider issues etc). but you have to pick the right price for your game. In short, if you are making deep strategy games or games that are unusual, weird, different and have a learning curve, and you are pricing them at $5, I think you might be doing it wrong.
If you really want to think about this kind of stuff, especially the psychological effects, take a look at Prison Architect, and the brilliant way in which they priced their alpha artificially high in order to 'only attract serious players'. Brilliant. You get a game PLUS a feeling of superiority and validation. It's like those 'exclusive' products that anyone can buy. I tip my hat to Marks brilliance :D.
Now go buy Democracy 3, it's only for really intelligent successful and attractive people like YOU.