November 22, 2016 | Filed under: business
0011
I don't understand the people who run movie theaters/cinemas…
In the year 2016, I have a bloody good 40″ TV in my living room. It has a perfect picture, and with Blu-ray, its as good as the movie theater. I have multiple hi-fi speakers and a subwoofer, and don't really miss surround sound. Also I have a lot of stuff the movie theater does not have:
A pause button
Complete control over volume.
Complete veto on who I watch the movie with
Complete scheduling freedom
Total control over lighting and temperature.
My cats can be with me.
Zero travel time, zero parking issues
Reasonably priced food
The best seats in the house.
Probably cheaper.
Ability to fast-forward the trailers and ads.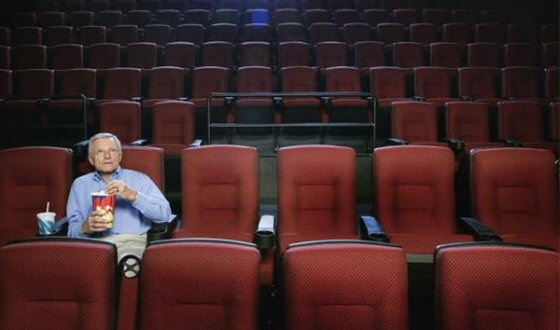 By any conceivable measure, watching a movie in my living room is a superior experience to going to a movie theater. The movie industry still tries to get me to go with the two tiny…tiny..advantages they have:
A short (and shrinking) period of exclusivity
3D!
As someone who is stereo-blind, the second advantage is a disadvantage. The first….well thats all they have. Frankly, its not enough. 3D is generally not making movies better, its been adopted to help combat piracy, in the ridiculous assumption that movie piracy is a bigger threat to the business than the adoption of high-speed streaming, fiber-optic to the home and cheap big flat screen TVs have been.  How could they do a better job of all this? Here is what I would do…
Take a lesson from 'secret cinema' and make going to see a movie an EVENT, not just an inferior experience…
I'd dress up the movie theater staff as characters from the big new hit movie
I'd sell memorabilia, toys, t-shirts, posters, everything…associated with the movie at the theater. Surely this is a no-brainer?
I'd have a bar…a decent bar, with cocktails and drinks named after movie characters, big screen TVs showing 'the making of' and other fan-content so people can get hyped with a pre-movie drink.
I'd massively encourage cosplay. Best outfit on each screening gets their ticket price refunded + posters & swag.
I'd increase the price of the ticket. This is an event, not just a movie.
All seats are premium seats, All seats are comfortable and adjustable.
Give everyone the option to pay extra and take a blu-ray of the movie away with them the moment the movie ends.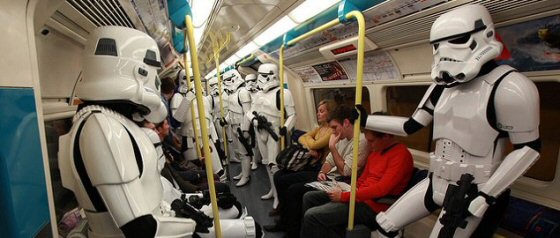 Maybe that wouldn't work, maybe it makes no business sense. But as someone who went to secret cinema (expensive) to see Dirty Dancing (not a movie I care about) and had an AMAZING time, and would easily pay double to go again… I look around me and I see movie theaters that are almost always 90% empty, and secret cinema going from strength to strength. People want experiences now, not just an inferior viewing of a movie.
You always have to give people a reason to buy your product. The movie theater has virtually none right now.