Gah! this may be the year I dump firefox, its bugginess and post-eating crashiness is finally starting to try my patience… Anyway I am in crunch mode. I know that in theory indie devs do not crunch, but GSB2 was originally scheduled for a December 2014 release. That became January, January became February and now I am targeting the end of March. And although that sounds four weeks ago, in game-shipping terms it is only a few days of work away and this is why…
I want to be PC+Mac+Linux capable on release day and I need time for the port to be done.
I want to have *at least* French + German versions on day one and they need time to do the translations…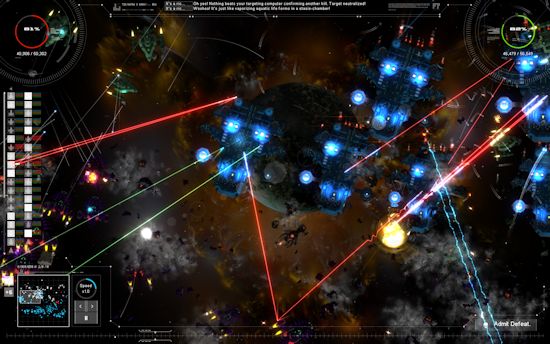 Plus…I have a bunch of ideas/tweaks/improvements from the beta to put in *before* I declare it ready for any of that. And then… even more timing related angst because I am going to both GDC and Rezzed between now and release. MADNESS. (I have to attend both, because I'm speaking at GDC and also showing off GSB2 and Big Pharma at Rezzed…). This might work out 'ok' because with luck, people will be working on translations and/or mac builds whilst I'm at these things, which is at least something that can get done while I'm busy smiling at people at shows.
Anyway…
There is also some other stuff to dop, such as extra ship module graphics for variants and also steam trading card stuff. And of course a lot of testing and general QA/Polishing. Even as I type this, I'm starting to think *cliff you are nuts…it will not ship in March, FFS get a grip and let it slip a few more weeks*.
Arggh,
Anytway, if you can't wait (and who can!) you can grab the current build of GSB2 when you pre-order-the-game here!