Yeah…nobody will agree, but sod it, here is my argument. Talk me round, tell me I'm wrong, I'm always interested in having my mind changed.
When I read about demands for tax breaks for the games industry, or more arts funding for the games industry I cringe, and I find it totally embarrassing. I wish people would not do this, and I feel bad when they do, and when such things happen. I think its actually not only a bad idea, but I genuinely believe this to be morally and ethically *wrong*. Here is my argument:
I love games, I think games are great. I love the games industry. I think both are a force for good in the world. If more people could make games and play games, I'd be happier. I think thats a pretty widespread view amongst readers of this blog. The problem is… I think government money should be spent on more deserving causes. As someone who studies politics a lot (no surprise given that i made this game), it interests me that the argument that the industry should have both tax breaks and arts funding generally comes from the left of the political spectrum. I find this slightly odd. In some respects, its understandable, as the left is generally pro-state-spending, and you can see the argument that the right opposes all government spending and the left wants to spend more, so its natural that the left hold this position but I find it strange because of the opportunity cost.
To put it another way, every government penny that gets spent on lower taxes for game developers, or on funding to make games, is a penny not spent on something else. Here is the UK, there is much debate about the huge rise in the use of food banks, and the reductions in benefit payments. Can we really make an argument that when the government cuts benefits that it should still ring-fence money to provide for game developers?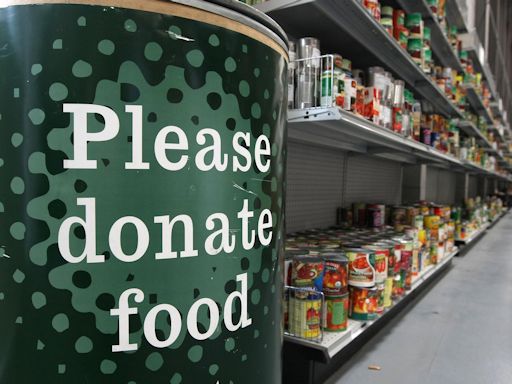 I often think that tech-savvy games people live in a bit of a bubble. I found the whole idea of 'giving the poorest children in Africa laptops' a bit 'let them eat cake'. There are many problems in the world far more basic than access to portable IT. Education, decent roads, clean water, safe and cheap energy to name a few. I think the problem is that many well-meaning people who campaign for such things can only empathize with people 'not having decent computers', never with 'actually hungry or in need of clean water', because its just not in their experience.
If you gave me a hundred million dollars on condition I gave it away, I would not use a single penny of it to fund a non commercial indie game. Not one. This is because its very very far down on the list of prioritizes as I see it.
(You might think this makes me a hypocrite, because I invest in other games being made, but thats a commercial enterprise, not charity. The money earned from any games Positech makes gets taxed (and unlike most companies we absolutely 100% pay our taxes by the letter AND the spirit of the law), and hopefully spent to do good things. If I knew how to run a business that did something more worthy, I'd do it instead, but sadly it seems the thing I'm best at is this.)
If I was Prime Minister, and you insisted that I spend a hundred million pounds, it could not go to charity and had to be spent in the UK, then I'd probably spend it on a combination of Green Energy projects and Education grants for people from poor backgrounds. In some ways this looks again like hypocrisy, I'll subsidize green energy, but not games? why? Mostly because the threat of >2 degree warming for the climate is potentially devastating, and the people who will be hurt first, and hardest are the poorest. Even if we took away every single game development job in the country, nobody is actually going to die. Its a matter of priorities.
This isn't restricted to games though, I'm not 'anti-games' in some weird way. I'm against any major distortion in markets created by government which claims to be done for the 'cultural good'. Although I think the people who back such moves are well-meaning and nice people, I think the outcomes are warped. One of the main reasons for this is I have become (in my forties) exactly the sort of person who benefits from this activity, and I see it as hugely unjustified, not to mention not needed.
In 2010, the London Royal Opera House received a government subsidy of just over £27m. Thats roughly $40,000,000. The royal opera house is not a food bank. Here is a picture: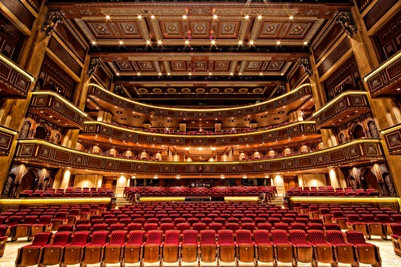 Sadly I can't find up to date figures for the subsidy but I doubt they are any lower. By the way, if you want a ticket for tonight a brief check shows they range from £147-£184. (They make a huge play of the tiny number of 'cheap tickets', which was a concession to justify the subsidy). The idea that a country that has food banks subsidizes people like me to go watch Don Giovanni is just staggering, and frankly, quite disgusting.
Now you might make the argument that opera is valuable and enriches the spirit and soul of the people, and thus must be subsidized….yeah maybe, but how about we wait until everyone is warm, educated and not hungry first? And lets see if that argument plays well in the queue at a food bank, or if it plays well with homeless people? I suspect not.
Now obviously if you disagree with me, by this point you are fuming that I'm equating the excesses of the royal opera house with funding indie games or giving tax breaks to games companies. But I am going to go ahead and tell you they are the same thing. they are the 'great and the good' clamoring for public money (in other words, taxpayers money) to pay for something that they enjoy because….. they think its great.
This, to me, is undemocratic. Deeply. We have a way of deciding what entertainment people prefer, and its the free market. More people listen to Gangnam Style than go to the opera because that is what they prefer. The idea that the great unwashed masses would love opera if only they could afford it is bollocks. If it were true, TV shows about opera would be ratings-busters. If it was true that what people really wanted in games were experimental arty games, then those would be top sellers. There are plenty of such games available. I believe it is morally wrong to not only tell people what they 'should' like, but also to tax them to subsidize things they clearly do not want. This is definitely the case with such luxuries and frivolities as entertainment.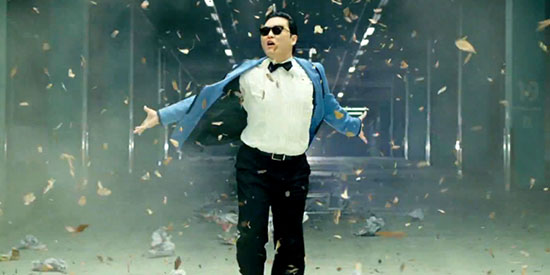 Now I *know* that other countries subsidize games, and we have to compete, and thats the only argument I currently grudgingly accept, but I'd rather we lobbied to have others subsidies removed than add some of our own. The idea that there is a government department deciding which video games get funding is incredibly distasteful to me, and it should concern you too.
So yeah…I'm pretty opposed to arts subsidies for anything. If you want to spend your time as an experimental street-art troupe that depicts 1920s Romanian family issues, then thats great. Go for it, but don't think I'll applaud my tax money going to subsidize that. And if you want to make an experimental game with no interest in commercial appeal, then that sounds like a great hobby project, but again, don't expect my tax money to subsidize that either.
Am I wrong? And if I am, argue me round. Don't tell me I'm a fascist or an idiot. My politics are very complex, and not hard left or right. I think about these issues all the time, this isn't an opinion I've picked off the internet :D.