July 24, 2014 | Filed under: gsb2
007
I know blog reader regulars know this already but… I'm working on this:


Oh yes indeed.
I guess not many people will be surprised, the original game sold very well, was very popular and seemed to have an endless lifespan thanks in no small part to an excellent community of modders. The reason for doing a sequel isn't financial though (I'd be doing Democracy 4 if it was), but driven more by a desire to do the job properly.
Gratuitous Space Battles was the first time I ever tried to do a game that looked impressive. I mean it. Kudos and Democracy are not designed to be a feast for the eye, they are interesting simulations covering topics not covered before. Those games are about choices and mechanics. The GUI was there because it had to be. Nobody looks at those 'happiness' sliders in kudos or those bar charts in Democracy and says 'I gotta get me some of that!'.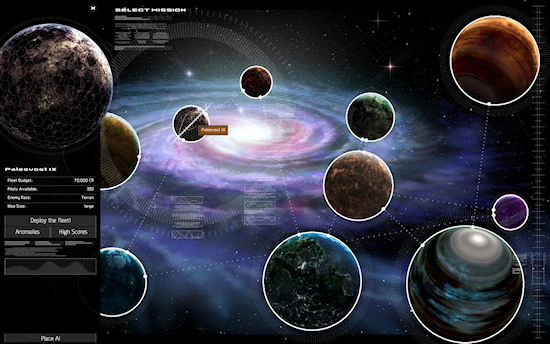 I love space battles. I love em to bits. I could sit and watch them on and endless loop. There is so much to them, the feeling of scale, the sound effects, the particles, the cool lasers, the amazing nebula backdrops and the vast vast fleets of ships doing amazing acrobatics. As a kid I grew up watching the original star wars movies and playing Elite. Space Battles are in my blood and I love them. Game-wise, I *want* to liked Eve online, but I'm sick of being ganked by some teenage boy and his pals for their amusement. I don't want the lowliest of the low mining ships that gets one-shot killed. I want a huge fuck-off spacefleet. I want to be ackbar.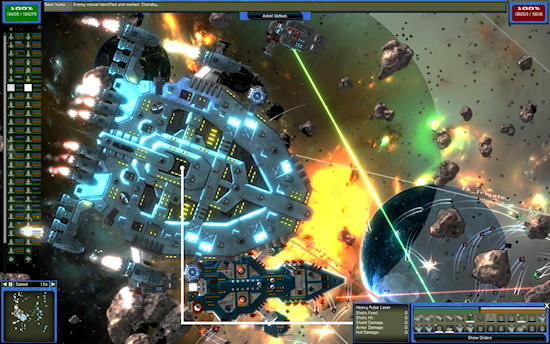 GSB2 is a continuation of my fantasy of making this come to life. There are various questions answered on the placeholder website here, but let me summarize. GSB2 will be bigger, bolder, better and have more cool effects than you can shake a laser gun at. It will have a truly gratuitous user-interface. it will lovingly embrace the possibilities of twin 2560 res monitors. It will have a super-cool feature I haven't announced yet. It will be a PC-first game, pure and simple, and it will be in your hands either late 2014 or early 2015. And you can play it in London at the Eurogamer Expo in September. If you are press and looking for presskit logos etc, clicky here.
Videos to come in due course. You are going to *really* like the videos.