Check this out, it's just great :D It's a big, heavy duty mod for GSB: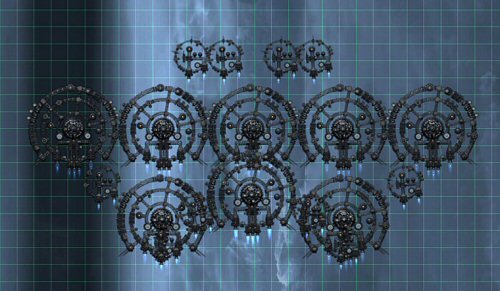 The full forum thread for the mod is here:
basically it adds BIGGER ships (dreadnoughts) to the game, which is awesome, and something that any hardcore GSB player should probably take the time to check out. I love this sort of stuff happening to the game, especially now that I'm 100% in next game mode, and don't have time to tweak GSB or add anything new right now. It is effectively new, fresh and free content for newcomers to the game, and all done by GSB players without any input from me.
It does seem that modding is less widespread than it used to be. Maybe big budget PC games are too hard to mod now, or maybe the developers and less supportive? who knows. It certainly reminds me that I need to ensure I make time to make my next game just as moddable as GSB is.
Possibly no work can get done this thursday / friday. My home office is getting a much-needed new roof, and I will be laptop bound for that time. I hope it doesn't rain when the roof is half-off :(